Here are a few of the great new features you may be missing!
---
As your company moves to Windows 10, Server 2016 and beyond you want to make sure your support utilities are capable of moving with you. SystemTools Software strives to stay ahead of current and emerging technologies to make sure our products will continue working the way you expect them to.
---
With Hyena, you can view your entire Windows or Active Directory network from one easy to use Explorer-style interface and make management a snap!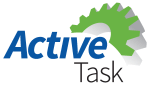 The key new feature in Hyena is 'Active Task'. The Active task feature brings new capabilities to Hyena's award-winning Active Directory management tools. Active Task supports updating and creating new Active Directory objects from a delimited text file. Task settings and options are saved automatically, so repeated updates can be performed with minimal steps. Most directory data types are supported, including text, numeric, true/false, multi-valued, and more.
Bulk Active Directory Editing with Hyena's 'Active Editor' - Introduced in v10.0 the 'Active Editor' is a tabular-like window which lets you freely move around and modify directory information as easily as if it were in a spreadsheet. The Active Editor (the 'Editor') builds its initial data contents from any Active Directory query results in Hyena's right window. Since any AD query can be created or customized in Hyena, you are in complete control over which directory attributes (fields) are displayed and can be modified in the Editor. The Editor can be accessed from the context menu of any Active Directory object, or from a toolbar button. Click here for more information on Active Editor.

Exchange 2007/2010/2013/2016 Server Mailbox Integration and Properties Management - Hyena has always supported basic mailbox functions and Exchange properties administration for Exchange. Hyena now fully supports Exchange 2010/2013/2016 mailbox create/disable functions, as well as mailbox properties management for Exchange 2007/2010/2013/2016 without the need to install the Exchange management tools.
Support for new Windows 2.0 Task Scheduler - Hyena fully supports the Windows 2.0 task scheduler introduced in Windows 7 and Windows Server 2008. Options include viewing all scheduled tasks on one or more computers, viewing tasks by folder location, showing running tasks, task termination and more.
Support for the EVTX Event Log System - Hyena now supports the newer EVTX (sometime referred to as 'Crimson') event log format. The newer EVTX format was introduced in Windows Vista, and carried over to all future Windows versions.
Support for Fine-Grained Password Policies - Windows 2008 introduced a great new feature for creating multiple levels of password policies. Unless you are using Windows Server 2012/2016, there isn't a direct GUI interface in Windows to manage these new policies...until now!.
---
New Features and Functionality
Updated Active Directory Query Manager and Query Library - The Active Directory Query Manager in Hyena has been extensively modified with a new GUI, and many new features to make even complex Active Directory tasks easier to manage. Hyena's new 'Active Directory Query Library' contains dozens of pre-defined Active Directory queries that can be imported into the current directory query list, and further customized as needed. Many of the queries in the Library can be used to learn about the options and features of Hyena's query parameters, LDAP filtering, automatic date offsets, and more.
Terminal Server Session Management - For Enterprise Edition users, Terminal Server sessions can now be viewed and managed (disconnect, log off, send message). Over two dozen informational columns can be displayed for terminal server sessions; individual columns can be customized by the user.
Improved 'Manage Directory Attributes' Capability - Hyena can now modify Active Directory attributes using multiple values from existing directory attributes. Instead of using complex scripts to perform this action, now full or partial values from one or more attributes can be used to update Active Directory.
Available for the x64 Platform - Hyena is now built to support the 64-bit platform. Take advantage of the full potential of the 64-bit processor and Windows 64-bit components, especially for large-scale Active Directory projects. 64-bit (and 32-bit) versions are available in English, French, German, or Spanish.
---
Industry Leading Support
SystemTools is known throughout the industry for providing great support to address any issues or answer any questions that you may have. Our support staff are obviously more familiar with current features and issues. By using more recent versions, we are better able to support and help you quickly, effectively, and with less disruption.
---
Upgrading is Easy and Inexpensive
The overwhelming feedback we get from customers who upgrade is that they wish they had done so much earlier, noting that the improvements in features and functionality make the upgrade well worth the small amount of effort required. When upgrading, all of your existing settings are saved. Typically, the entire upgrade process takes less then five (5) minutes.
Upgrades to Hyena include one (1) year of software maintenance. For upgrade information, including pricing and how to purchase, visit:

Hyena Upgrade Prices and Procedures

If there are any questions on your organization's current license type, quantity, purchase date, or if you need pricing for increasing your license quantity or a change from the Standard Edition to the Enterprise Edition, please contact us, or send an email to sales@systemtools.com.
---